Hello my friends. November is here and this year is almost over. I can't wait to start decorating my house. I'm a little behind with the Christmas cards but I hope to catch up later. Today it's the second part of my husband's 50th Birthday. As I told you before I wanted it to be special for him. I organized a surprise birthday party. It was difficult to make the preparations since I have to hide everything every time he got home from work, but I managed to keep it as a surprise for him.
First I made the party invitation cards. His surprise party was a 70s B-day theme. I couldn't find any paper for making the invitation so I designed the paper myself using
My Memories Suite Program
I love this program. You can design any paper you want and any color your want. You only need a regular printer and you are ready to go. You don't need to spend hundreds of dollar on an expensive program to design your project. This is a simple program and so easy to use. If you are interested just click
HERE
and don't forget to use my code: STMMMS29935 and you will get $10 off the software (reduced price of only $29.95), plus you get a coupon for $10 for the My Memories online store. It is really fun! Go check it out.
I cut the Disco People using my
Pazzles Inspiration Cutter Machine
. This machine is amazing. I couldn't find any cut file related to Disco or 70s so I just downloaded this clip art from the Internet and cut it with my Pazzles. You can also make the shadow of any picture as well. I also used my Cricut Machine for the "You're Invited" sentiment. I purchase the Holographic Glitter Silver paper at Hobby Lobby. I like it because it's self-adhesive and also it's similar to a disco ball. Perfect for a 70s look.
Stay tune for part 3 (pictures of the party decoration coming soon)
If you have any question, let me know. Thanks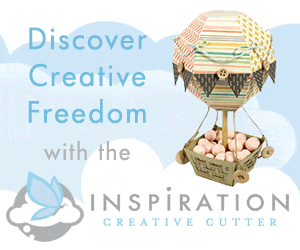 If you like to learn more about the Pazzles Inspiration Creative Cutter machine click
HERE
, also if you want more information about the benefits of joining the Pazzles Craft Room just click
HERE
.